I have been making blocks ideal for row by row quilts for quite awhile now. I am kind of excited about my latest set of blocks. It's a complete
alphabet, all 26 letters.
These letters are hand cut, from 1930's style repro fabrics and fused in place on bleached white muslin. But you can request any color or fabric style you wish.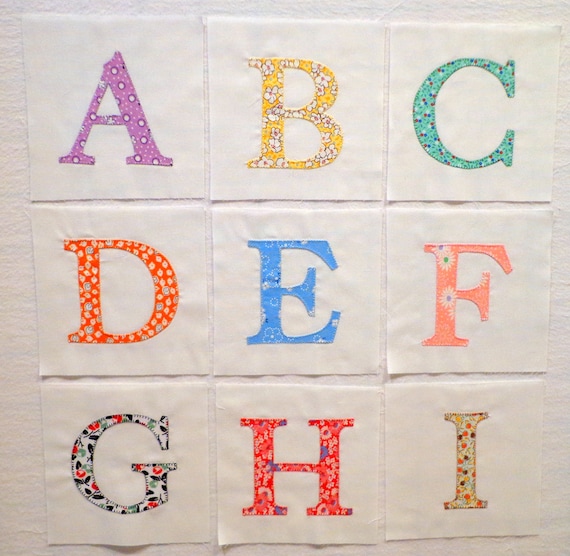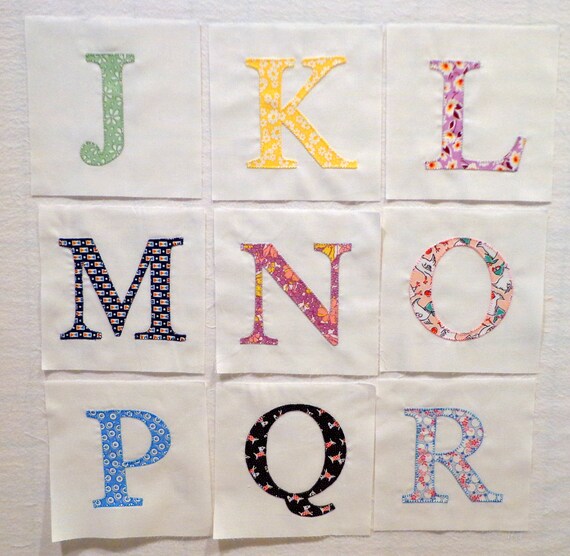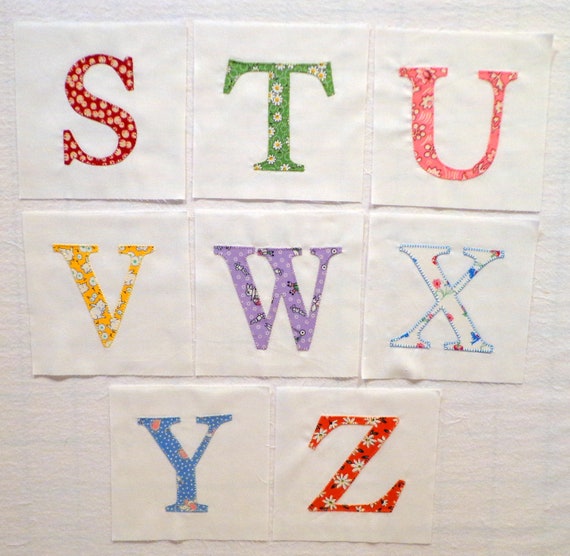 Although I dont think many people are interested in purchasing a full alphabet, I have the option to purchase only those letters that the quilter would want. Maybe you just want a name or a place.