Here is something different and unique.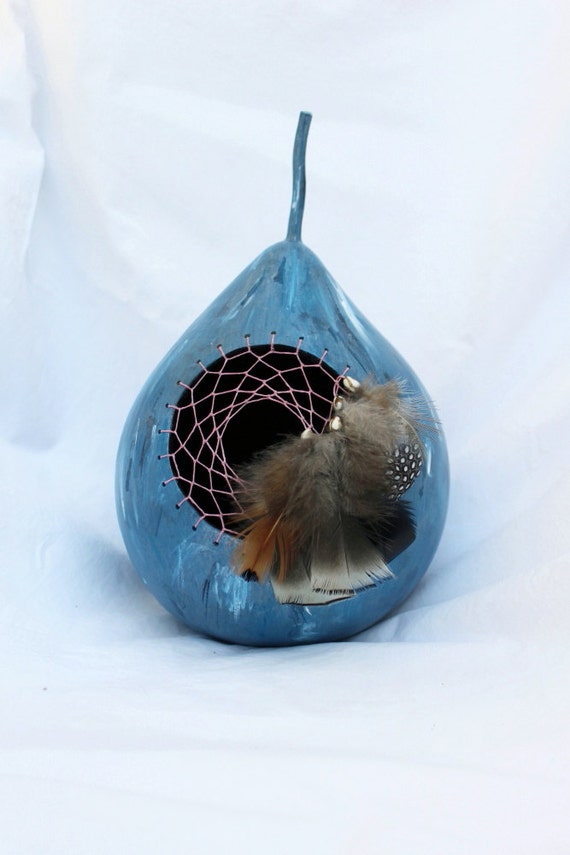 Here's what Marcia has to say about it:
This dream catcher gourd is decorated with bone beads and feathers. The outside is blue with light and dark highlights and a silvery sheen. The inside is flat black. I wove the webbing with rose-colored waxed linen. The gourd is sealed with an acrylic coating to give it a soft sheen.





The height of this gourd dream catcher is about 11 inches including the stem, and it is about 6 inches across. The stem itself is about 2 and a half inches long. I grew this gourd in my garden in northwest Ohio and selected it especially for a dream catcher because of its shape and because of how attractive it looked with the stem.





This dream catcher gourd would like nice in any room in your home. It would also make a nice gift for that special someone.
She has several interesting pieces in her shop
Natures Offerings,
so stop on by and look around.