A well crafted truck with bales made from reclaimed wood. It is a beautiful artisan craft with intricately designed and unique patterns that make each truck a one of a kind. This truck with bales is made with limitless imagination and knowledge of wood has made it possible to create small miracles of life, sought after by collectors globally.
Each truck with bales is individually handmade and thus unique, consequently a gift that keeps on giving forever. Buy this product from our shop today and you will love it. Inspiration often comes directly through the working process. Ideas are stumbled upon when sawing the wood or splitting along the grain using hand-tools.
Buy yourself or gift someone this beautiful piece that will compliment any setting. It is handmade by specialist artisan craft makers and is a beautiful unique truck from the AfriArtisan collection. You will love these trucks, they are great gifts for wood lovers and those who appreciate fine wood work. Furthermore, the intricate designs make every truck slightly different and unique.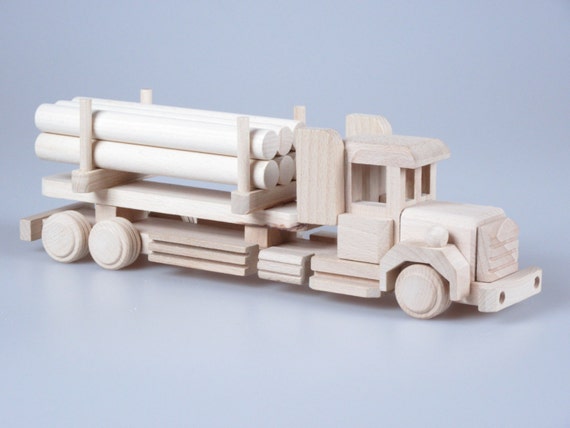 https://www.etsy.com/listing/267232662/wooden-toy-truck-baby-toy-wood-toy-truck?ref=